Happy Thursday, friends! I'm SO excited to see what you all have been up to. You are some very creative, inspiring people and I just love that you link up YOUR awesome stuff here every Thursday.
I must apologize because I know I owe a lot of you some return emails and responses to your SWEET comments and emails!! Each note and comment I get makes me smile! I know I'm behind, but I'll get through my inbox eventually...I promise! :)
Now, I have something SUPER exciting to tell you about! Kelly from
Live, Laugh, Rowe
is launching her very own Link Party NEXT Thursday. I'll remind you again, but get excited about that fun event in our, very near, future! Check out the button I added to my sidebar! That'll be there to remind you all week long.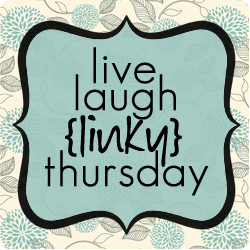 AND, I also wanted to let you know that I'll be competing in Season 4 of
American Crafter
. I'm up against some tough competitors and I'm a wee bit nervous. I'll show you my first project on Friday and then ask you to go vote for
my project
your favorite project. Are you a little nervous that I'll be voted off the island (What? Wrong reality show?) on the very first round?? Yeah, me too. But, if I am, I'll get over it.
Eventually ;)
NOW, onto the good stuff. This week on 52 Mantels:
On Monday I shared my first Spring Mantel as part of Mantel Monday!

And, what about you?? Link up your projects so we can admire!
Rules/guidelines/niceties:
1) If you aren't
following 52 Mantels,
please do so!
2) This is a party, so
mix
and
mingle
. Please check out some of your fellow party-goers!
3)
Grab my button
and put it in your post, on your blog or just add a text link back to 52 Mantels!
4) Feel free to link up as many posts as you'd like