It's time for another fun blog hop with some creative friends! This month, we've tackled Thanksgiving tables. From recipes to free printables to table decor, we've got you covered!
The tutorial for my no-sew Fall Leaves Table Runner is below. And, after you read all about my process, head over to the other blog hoppers and see their clever ideas!
Fall Leaves Table Runner
Supplies:
Felt Leaf-shaped placemat (found at my local Dollar Tree)
Fabric piece, about 1/4 yard for each leaf
Decoupage glue- matte finish
Large paintbrush
Scissors
Xacto knife and cutting mat
Generously paint decoupage glue on one side of the felt placemat
Turn the glue covered leaf over, onto the backside of a piece of fabric
Generously apply decoupage glue over the edges of the leaf. Take care to completely covere all borders, including center edges. Use paint brush to push decoupage into the edges.
Let your leaf dry completely, preferably overnight.
When the leaf is completely dry, trim the excess fabric, leaving a small edge.
Use your xacto knife to trim the center veins.
Repeat this process for each leaf.
**NOTE: This takes a LOT of decoupage glue! I think it was worth it, but be warned.
**Also, I only ended up doing two decoupaged leaves. The third leaf is made of burlap. I simply traced around my third felt leaf on a piece of burlap, and then I cut it out. It's not sturdy, like the other two leaves, but it's still cute (and a whole lot faster to make!)
To make the runner, I simply layered the leaves together down the center of my table. Easy, peasy. And, these could all be used separately, of course.
I love the added texture and colors these fall leaves added to my table! And, because you pick any fabric you want, these are totally customizable to your own personal style. Love that! :)
So, have you already started planning your Thanksgiving table? I sure hope these fun ideas help you come up with a game plan!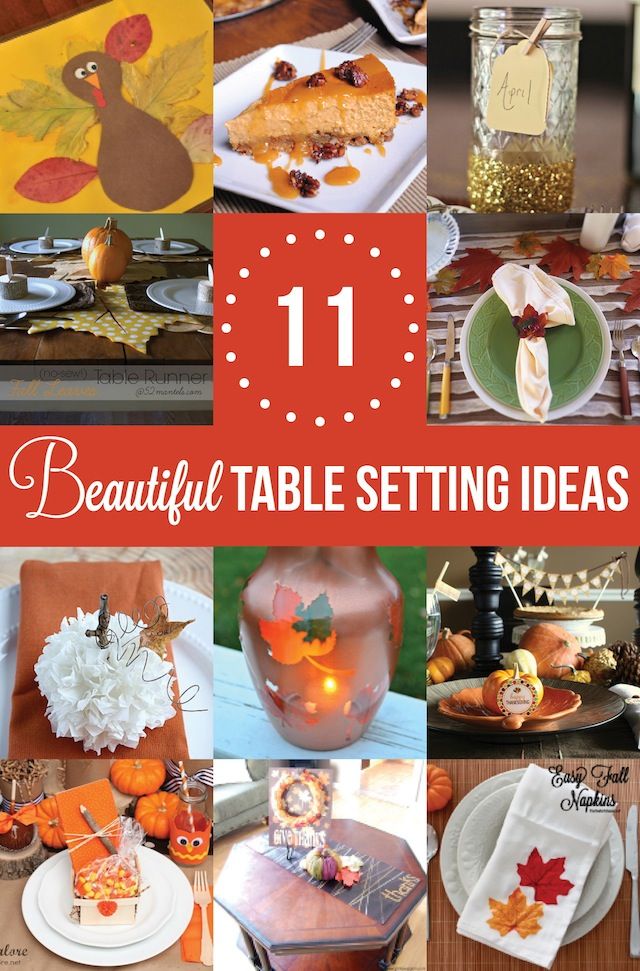 Like what you see? Follow 52 Mantels!